Gabrielle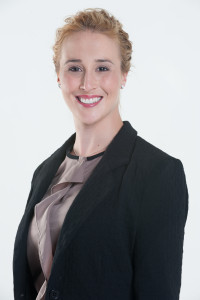 Gabrielle was elected as the Member for Dandenong at the 2014 Victorian election.
In December 2014 Gabrielle was appointed as Parliamentary Secretary for Carers and Volunteers, working with the Minister for Housing, Disability and Ageing and the Minister for Families and Children. Gabrielle was also appointed the Chair of the Ministerial Advisory Council for Volunteers.
Gabrielle has also served as the Parliamentary Secretary for Industry and Employment, before being appointed the Parliamentary Secretary for Health in 2016 (while retaining the Carers & Volunteers portfolio) working with the Minister for Health and Ambulance Services.
Gabrielle completed a BA/LLB(Hons) at Monash University, going on to practice as a solicitor in a large Melbourne law firm. She has also worked as an adviser in both state and federal government, and served as a director of a not-for-profit disability sport organisation.
Prior to her election Gabrielle most recently worked as Project Manager in the Office of the Vice-Chancellor at The University of Melbourne.
Gabrielle is a passionate advocate for equity and social inclusion and hopes to put this passion to good use in her role as Parliamentary Secretary.
Click here to view Gabrielle's Parliament of Victoria profile.